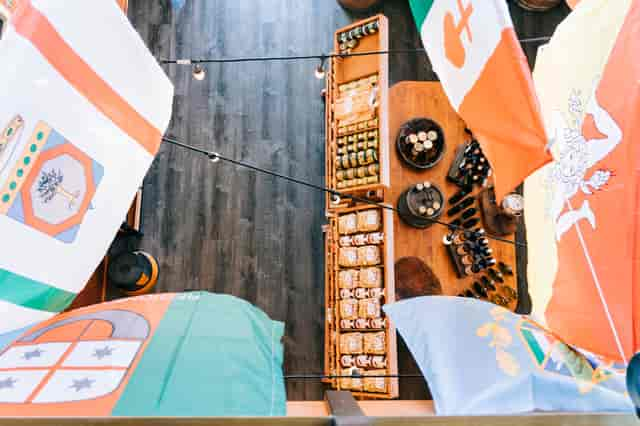 Experience Italian Food Artistry at the new Ciao Food and Wine
Experience Italian Food Artistry at the new Ciao Food and Wine
Ciao Food and Wine is bringing Italian food artistry to Whidbey Island! The beloved Italian restaurant will debut an updated menu, alfresco dining on the patio, and a new experience with a large selection of shoppable artisan Italian food and wine starting September 15.
Already well known for its authentic and delicious Italian cuisine, Ciao will now feature a market of uniquely fantastic Italian food products including house-made fresh mozzarella and burrata; high-quality Italian meats and cheeses; fresh-baked bread and Italian pastries. Guests can also get a treat at the gelateria - featuring nine rotating flavors - and sample exquisite wines from family-owned, small-production, organically-grown vintners throughout Italy.
"We want to bring the best of Italy right here to Whidbey Island with a better menu and the best selection of Italian foods you won't be able to find anywhere else," said Mark Laska, owner of Ciao.
Laska apprenticed under the greatest living pizzaiolo (master chef specializing in pizza) and one of the founders of the slow food movement. He immersed himself in the food culture of southern Italy and learned to mill flour with Caputo, mozzarella production in Paestum, olive oil and curing near Tuscany, pasta making in Gregano, and tomato production in the fields and canneries of San Marzano. When he opened Ciao 10 years ago, Laska brought those unique flavors and techniques to Washington.
To create the safest experience for its customers and team members, Ciao implemented critical health and safety practices and designed a beautiful alfresco dining area - adding to the restaurant's authentic Italian ambiance. Outdoor dining will be available starting on Tuesday, Sept 15 when Ciao will also debut its new selection of artisan Italian groceries for shoppers as well.
ABOUT CIAO
Ciao is Whidbey Island's most beloved Italian restaurant - offering exquisite foods and a charming, personable experience every day. Visit Ciao at 701 N Main Street from 8 a.m. until 8 p.m. Tuesday through Saturday to explore a selection of artisan Italian foods and wines. Our full menu is available for takeaway and alfresco dining from 12-7 p.m. Tuesday through Saturday.